---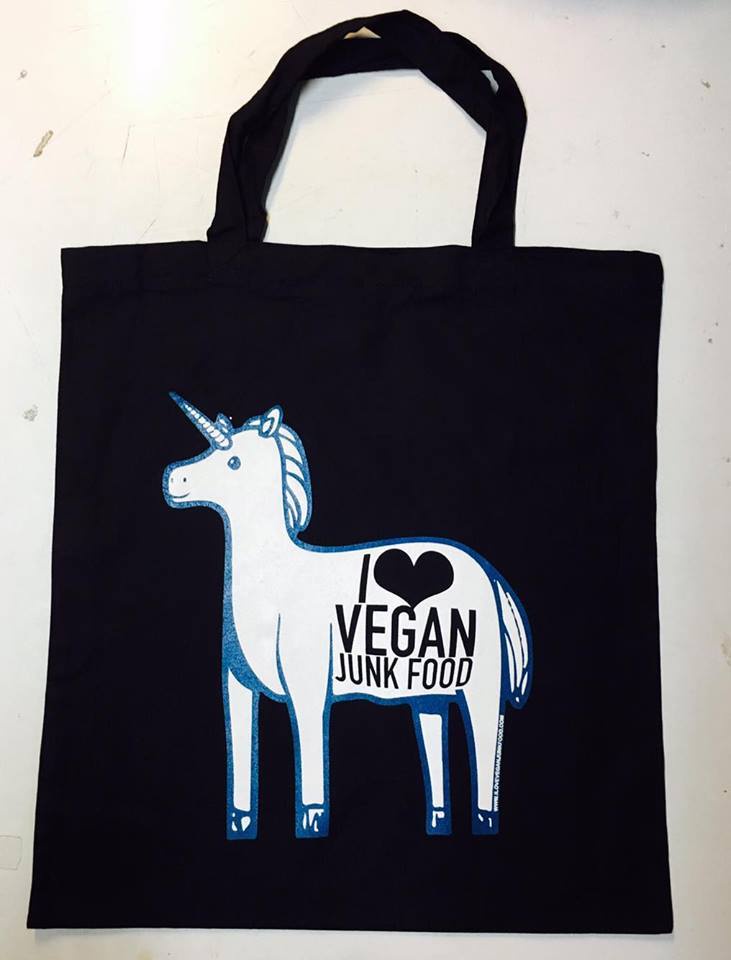 VX - Short handle Tote bag - Unicorn Vegan Junk Food
---
Cutest vegan unicorn ever! You might have recognised this glorious mythical creature if you're a customer of Vx Bristol. Yes, we have placed a giant one at our window. The neighbours are still looking at us like we are from Mars.
This tote bag has a shorter handle, you can see on the picture, this is not our usual style of tote bags. Sometimes, shorter is better.
Comes in two colours (Black or dark Navy Blue)
100% cotton.
Ethically produced
Chlorine free
Made in the UK.